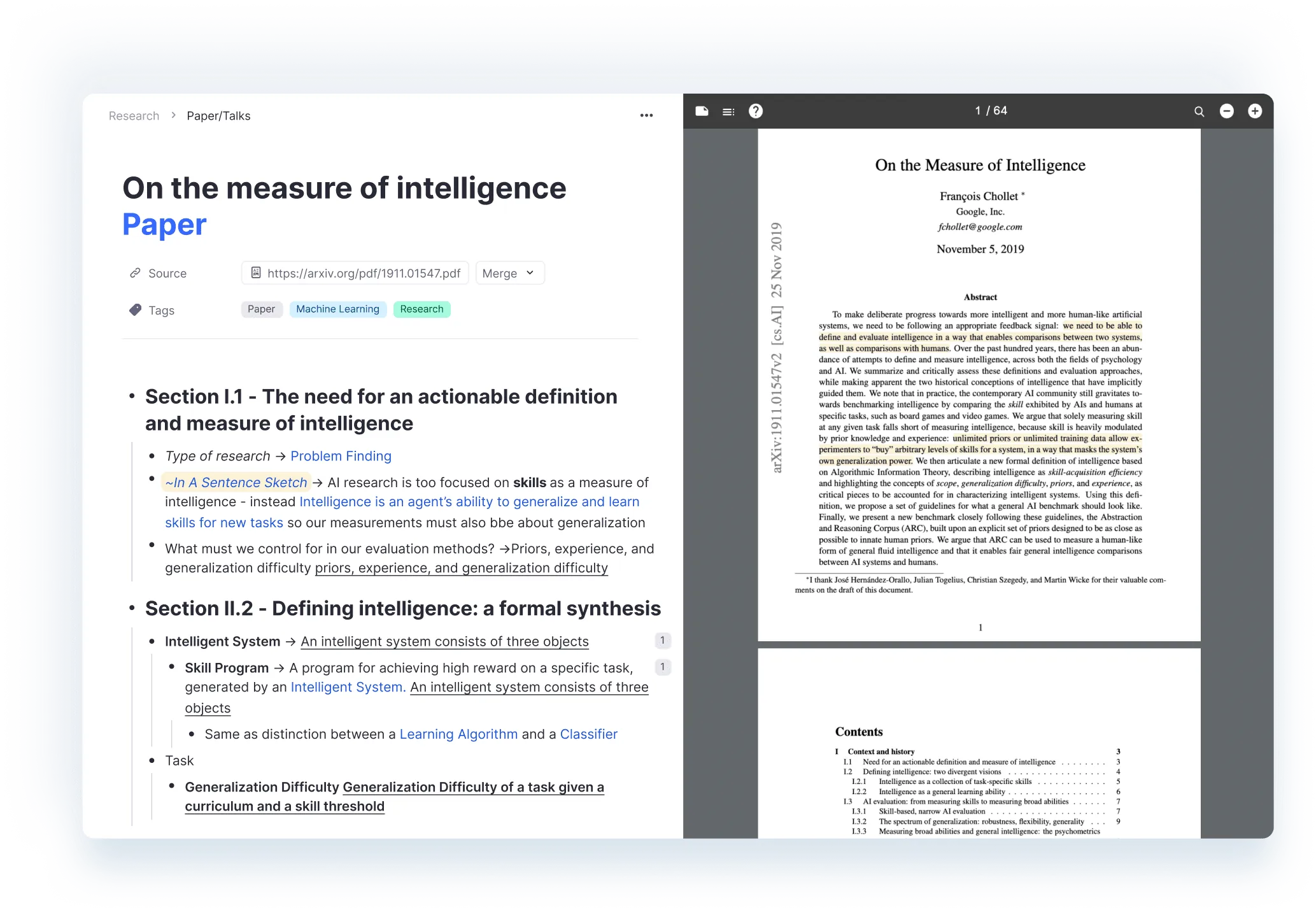 Supercharge
Your Research
Organize notes, annotate PDFs, and build outstanding research insights in RemNote using our Connected Papers integration.
1. Collect with a click
Find, explore, and save relevant articles to RemNote directly from Connected Papers.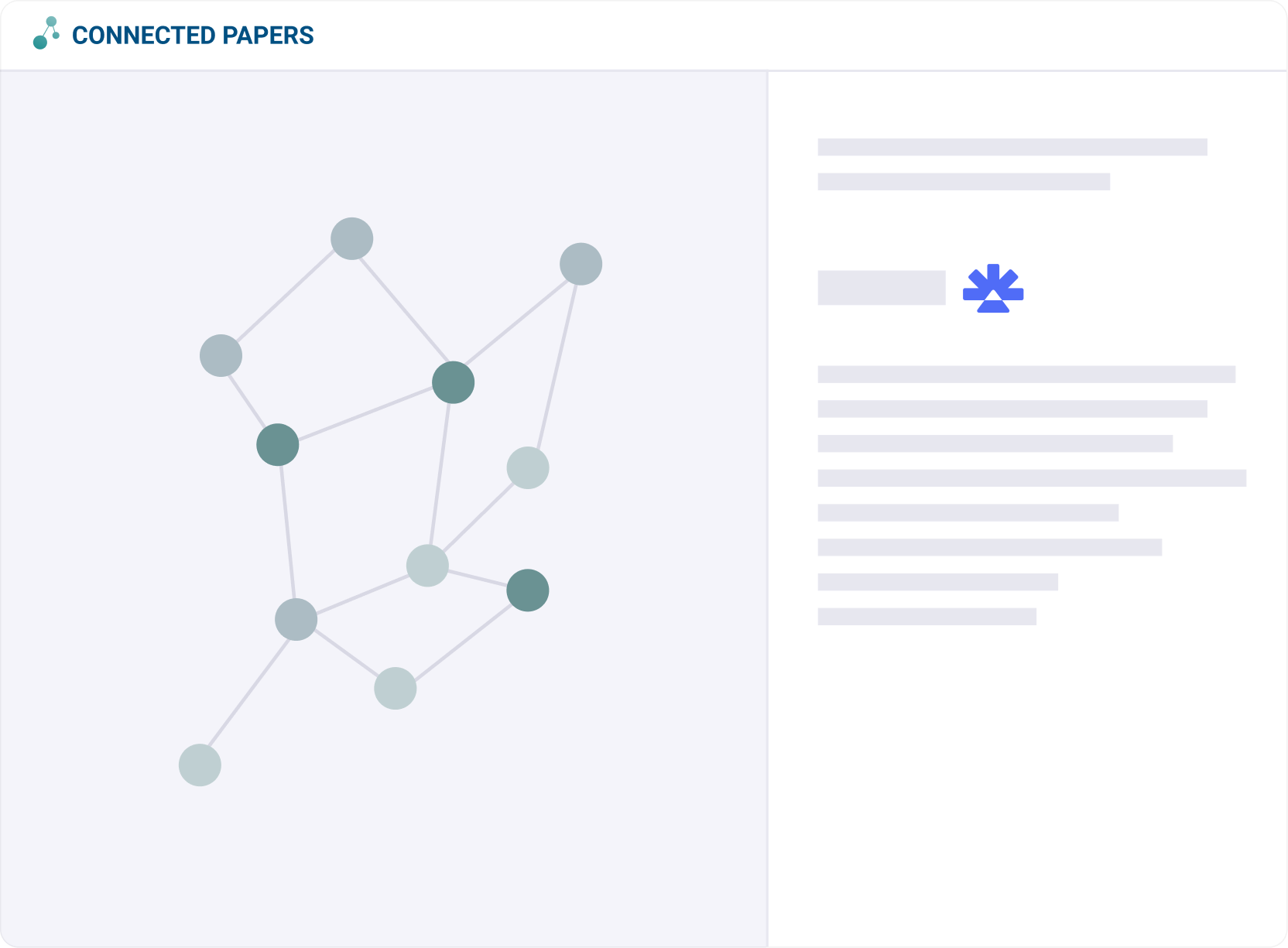 2. Annotate & take notes
Easily highlight, reference, and link all of your source material. No application switching required.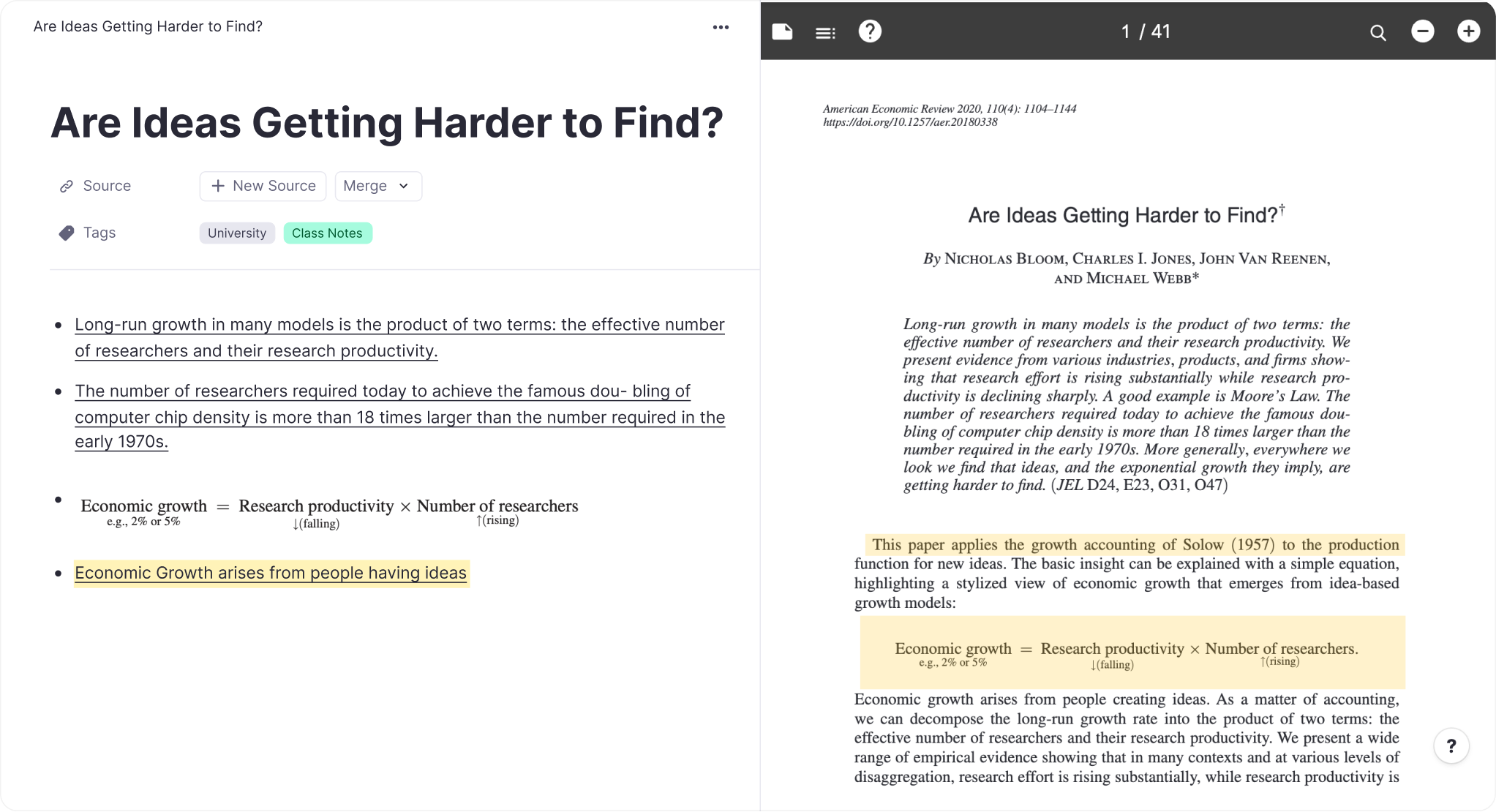 3. Build knowledge effortlessly
Create original research insights by building a deep understanding of a research field using our reference and flashcard features.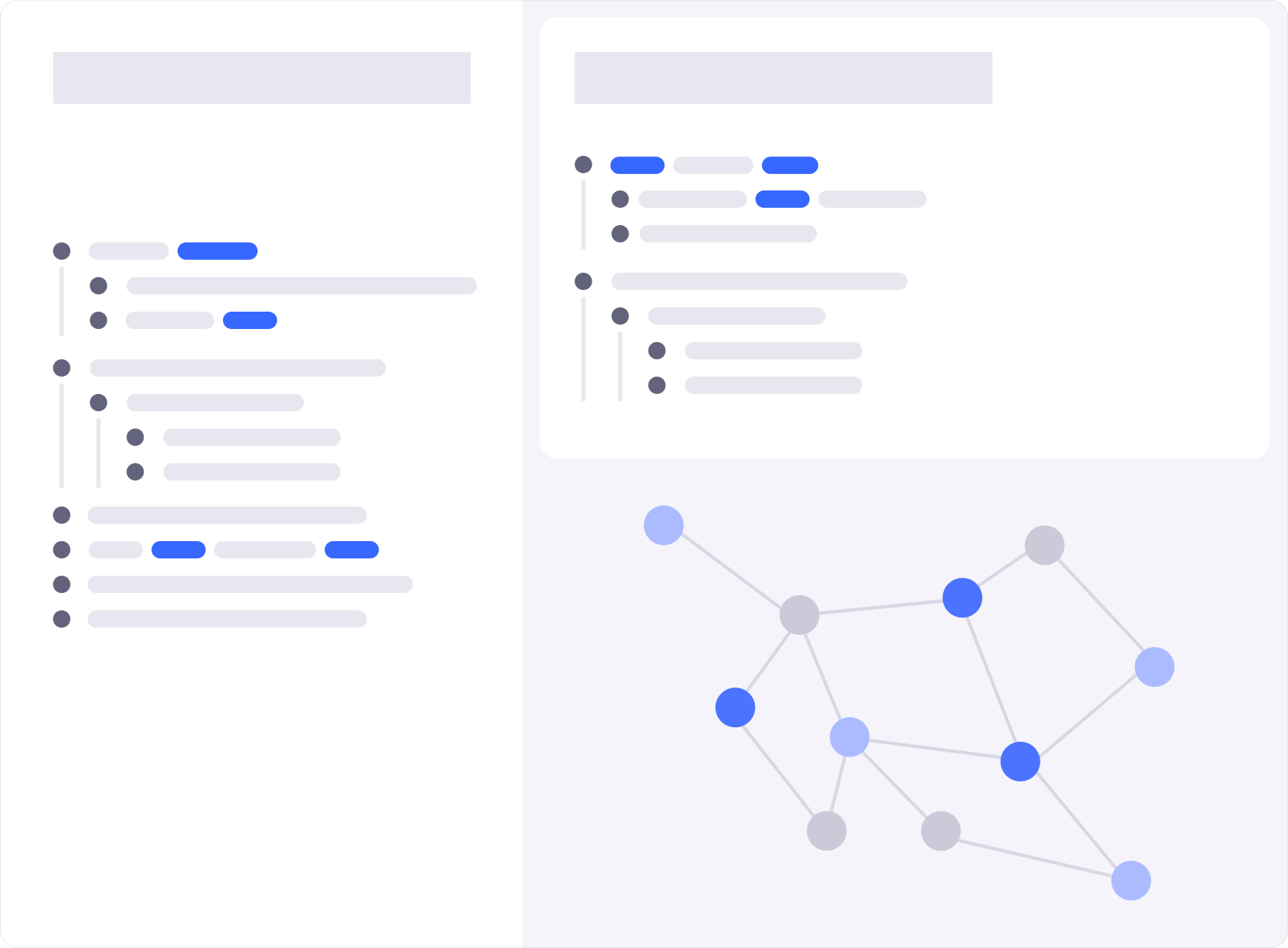 Build knowledge that lasts forever
Powerful Search
A search engine for your brain - never lose an idea again.
Unlimited Free Plan
We're committed to a powerful free plan for every inspired learner.
You Own Your Data
Export or import content directly from other apps.
Start annotating papers
Capture articles directly from Connected Papers and other sites like ArXiV. Simply press the RemNote icon button to save the paper in RemNote, which automatically adds the PDF.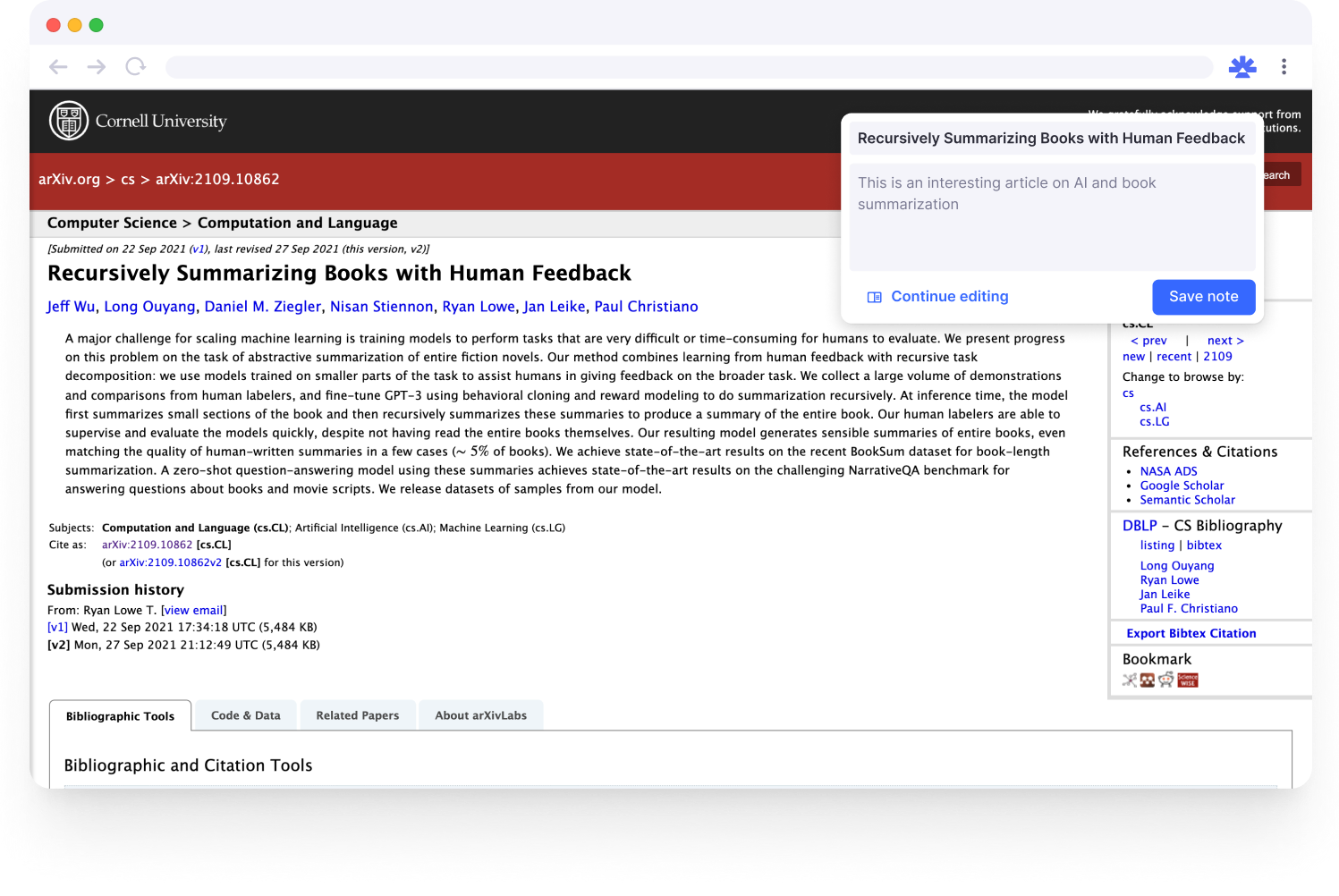 Install the chrome extension
Traditional spaced repetition & flashcard software present knowledge out of context. RemNote keeps knowledge in context by working as an everyday outliner and note-taking tool, while allowing you effortlessly to interleave questions to review content. It makes remembering something a nearly effortless choice. It is an indispensable sidekick for students, researchers, and autodidacts. They couple this with a legendary iteration speed that ensures it continues to improve at a rapid pace.
David Dohan
Princeton, Google Brain, OpenAI
Decided. For my current research project that will last until mid next year, I will use #remnote. Its WYSIWYG, good handling of images and speed are crucial for me ATM.
I have tried other similar products, but I have always felt the other apps required more work on my end for them to work, versus them working for me!! That is not the case with Remnote - Its quick, easy, and super effective. Thank you for making this wonderful product!!!!!!
As a lifelong learner, RemNote is not only a great personal knowledge management system, but also has a brilliant set of features to help retain knowledge. I've been able to collect, curate, synthesize, and remember so much more information because of RemNote!
Available on web and desktop.
Oops! Something went wrong while submitting the form.